30+ years
of professionalism and values
Welcome to Praxis Real Estate
Interested in making the best of your asset?
The experienced team of Praxis is there for you.
PRAXIS REAL ESTATE was founded in 1990 in order to offer its services to the Greek real estate market and in specific to the commercial real estate market. Deep knowledge and understanding of the market, excellent expertise along with infallible instinct and reliability are its key features and ensure the effectiveness of its work.
PRAXIS effectiveness is established by its strong and permanent presence in the field as well as its lοyale clientele who has always – and continues to do so – trusted PRAXIS, even in the most difficult and uncertain times, earning compelling solutions to every need for professional housing or capitalization of property.
INVESTMENT IN TECHNOLOGY
A fully custom-made software has been created to cover our ever-growing needs and follow the commercial real estate markets specific requirements so that we are in the best position to offer the finest possible service to our clients.

PAPERLESS
Over 30 years archive has been digitized, leading to more than 500kg of paper being recycled.
DATA SECURITY
New security technologies and processes in compliance with the General Data Protection Regulation (GDPR) are being used.

CLOUD COMPUTING
All data and applications are being stored and handled online to provide secure and instant access from everywhere.
Search by category
TRUST
A full range of consulting services is provided with ethics, validity and absolute transparency to earn what is most important, the client's trust.
EVEN MORE OPTIONS
Praxis Real Estate database is updated daily so that our property listings are up to date to provide you with the correct information and availability of the assets in our portfolio.
Apart from the listings in our platform, we always have more options available.
Contact Praxis Real Estate to find out all the available options to accommodate your specific needs.
Exclusive brokerage properties

Companies that trusted us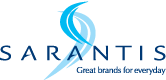 Praxis Real Estate Services Ltd Partnership Company
General Commercial Registry No. 120186703000
15341, Agia Paraskevi/Athens/Greece
Copyright 2022 | PRAXIS REAL ESTATE. All Rights Reserved.
UX & UI Design by
Onum Group
| Web Development & UI Design by


Cookie Selections
We use cookies to ensure more efficient operation of www.praxisnet.gr. By continuing to browse the site, you consent to the use of cookies.
Use of Cookies on the Website (www.praxisnet.gr):
Essential cookies
These are cookies that are required for the operation of our website.

Analytical cookies
They allow us to recognise and count the number of visitors and to see how visitors move around our website when they are using it.

Marketing cookies
These are used to recognise you when you return to our website. This enables us to personalise our content for you. We will use this information to make our website, the advertising displayed on it and communications sent more relevant to your interests.